Hulk Silent Air Portable Air Compressor, 1 HP, 6 Gallon
Hulk Silent Air Portable Air Compressor, 1 HP, 6 Gallon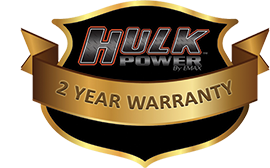 Hulk Silent Air Compressors are designed to provide all power with little noise. The oil free, dual piston 2 cylinder pump with low amp draw and solid copper windings allows for less wear and tear.
These commercial grade pumps are designed with heavy gauge steel cylinders, cylinder head and valves for maximum durability and reliability. Providing 4.87 CFM @ 40 PSI & 3.14 @ 90 PSI and an amazing 41 DB @ 10 FT.
*test measurements were taken at 10 ft and results may vary based on building structure, flooring material, and orientation.


This product is available from several of our online partners. Use the drop down box below to select one and buy it online.
Hulk Silent Air Compressors are designed to provide all power with little noise. The oil free, dual piston 2 cylinder pump with low amp draw and solid copper windings allows for less wear and tear.

These commercial grade pumps are designed with heavy gauge steel cylinders, cylinder head and valves for maximum durability and reliability. Providing 4.87 CFM @ 40 PSI & 3.14 @ 90 PSI and an amazing 41 DB @ 10 FT.

*test measurements were taken at 10 ft and results may vary based on building structure, flooring material, and orientation.

Technical Specifications

| | |
| --- | --- |
| CFM @ 90 PSI | 3.14 |
| CFM @ 40 PSI | 4.87 |
| Noise Rating (DBA) | 41 @ 10 FT |